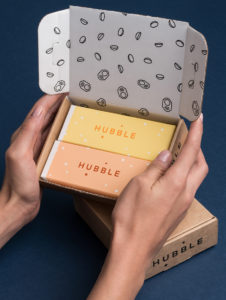 Direct-to-consumer (D2C) brands have continued to push the limits of what is possible with corrugated packaging. Inside Print is one of those trends that has surely challenged converting manufacturers to achieve a new level of corrugated quality. It has also been a source of either pain or prosperity for corrugated converters today, depending on their ability to efficiently achieve it. With the rising popularity of unboxing videos, this new trend has directed an incredible amount of focus to brand packaging unlike ever before! However, as more brands are requesting inside print, Corrugated Converters are struggling to find efficient and cost-effective solutions to meet the demand.
Achieving Inside Print Hasn't Been Easy
In the past, inside print was a request that Printers rarely received, so it was easier to complete the request by double passing the board or referring to a competitor with these printing capabilities. Oh how quickly things have changed! Double-sided print has now become a common ask from D2C brands and unfortunately many corrugated printers are simply not prepared.
Corrugated Converters that double pass the board are finding that it is an inefficient method that demands precise registration, increases downtime and over-occupies machines. With the influx of these intricate print jobs, this method is no longer economical. As converters seek modern solutions to achieve two-sided print, efficiently and cost-effectively, they are hesitant, stating:
"I can't afford a new machine"
"My equipment manufacturer doesn't offer an upgrade"
"My equipment is too old to be upgraded"
"My facility can't handle the downtime for installation"
Fortunately, there is an inside print solution that is compatible with many corrugated equipment manufactures, and easier than you think – Spectrum®!
Producing Inside Print Is Now Easier Than Ever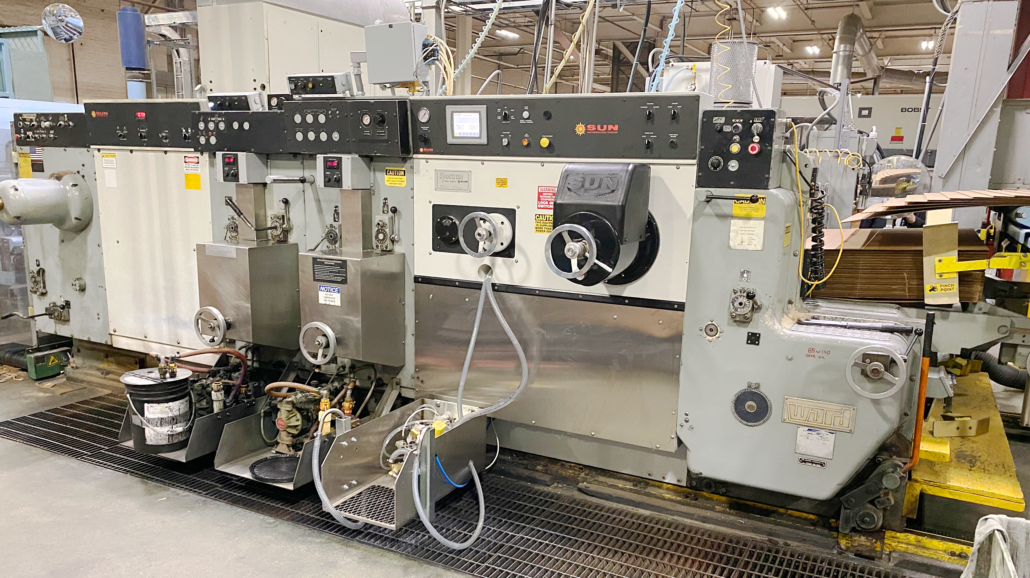 Spectrum® Inside Print was engineered to produce beautiful corrugated print, while easing the concerns of many corrugated printers. Equipped with the SunTrac® Vacuum Transfer System for accurate sheet control, harmonic drive digital register for maintenance-free operation and ColorMaster® blade system for controlling precise ink metering, the Spectrum® Inside Print unit is perfectly designed to get the job done effortlessly and precisely. As a fully-contained printing station, Spectrum® can be retrofitted to most corrugated equipment, without causing major disruption to your plant operations. This innovative unit is designed to be added to the beginning or end of your existing equipment and does not require any machine upgrades to install. Printers can purchase one, two, three or more Spectrum® units to bundle together to expand their internal printing color gamut. With Spectrum®,  Corrugated Printers can now conveniently produce high quality print on both sides of the board, using their existing equipment, without double passing the board.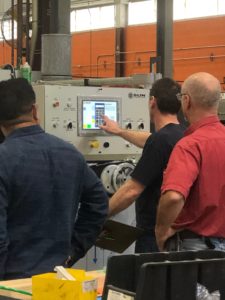 In addition to the thoughtful design of Spectrum, the SUN Service Team has a long history of working with various corrugated equipment manufacturers. From United, to Langston, to Staley and more, the SUN Service Team can navigate new and old equipment with precision and ease. The thoughtful design of SUN's Spectrum® Inside Print, coupled with the expertise of SUN's Service Team Members makes Spectrum® an easy, efficient and economic solution for corrugated printers looking to produce inside print. No capital equipment investments. No prolonged downtime. No prerequisite upgrades. No problem!
Contact SUN Automation Group today to see how easy it is to produce stunning packaging with Spectrum® Inside Print.
https://www.sunautomation.com/wp-content/uploads/2020/03/NEWW-inside-print-2-e1586878835903.png
1400
2493
Matthew Miller
https://www.sunautomation.com/wp-content/uploads/2018/03/Sun-logo.png
Matthew Miller
2020-03-17 19:53:28
2020-08-06 16:17:58
ADDING INSIDE PRINT TO YOUR CORRUGATED PRINTER IS EASIER THAN YOU THINK!