SPEED

ACCURACY

PERFORMANCE
Along with its industry recognized world-class service and support, SUN markets Asahi platen die cutter products in North and South America. The models marketed in the America's are the CartonMaster AP-165 E2, the AP-165 E3 and the AP-2100. Known for its high accuracy, optimal performance and lasting durability, Asahi's machines are simple to operate and maintain while providing a lower cost of ownership overall.
The ASAHI CARTONMASTER Platen Die Cutter series come in a wide range of variations, with a lot of accessories to meet almost any customers' needs, and they let you achieve improved operation efficiency.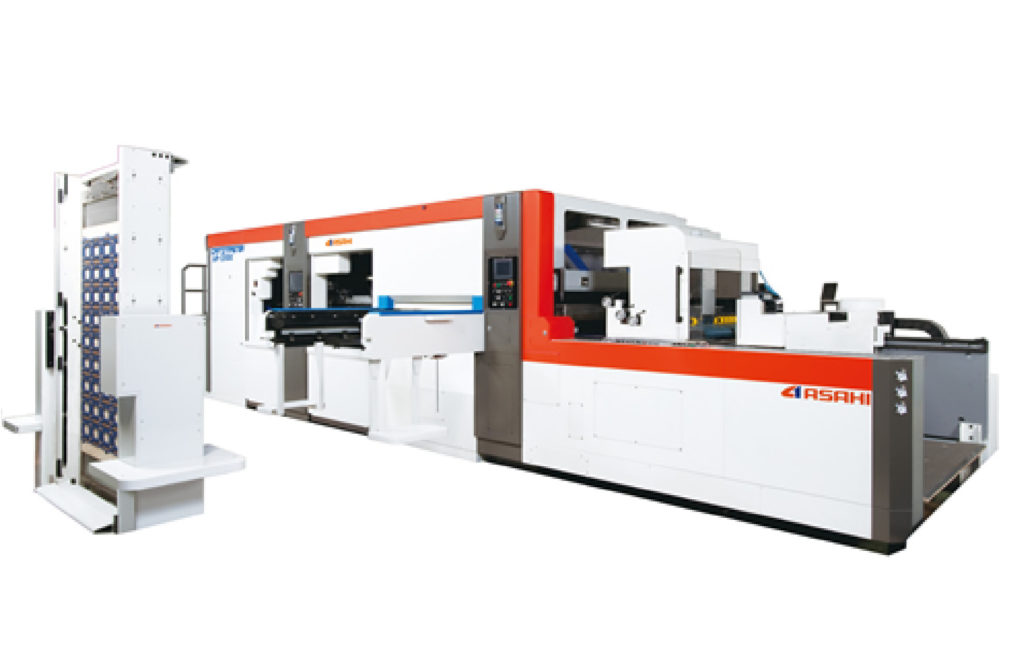 CartonMaster AP-2100
The AP2100 CARTONMASTER is a modern machine built to suit the current sheet size formation, limit the maintenance costs and improve overall efficiency. This new format allows greater flexibility when designing the layout of the cartons and has been designed for the worldwide market.
Maximum sheet size 2100x1300mm. The Lap Feeder is used on this model for precise feeding at high speed
Features such as the PCC (Preset Computer Control) are standard in order to reduce up times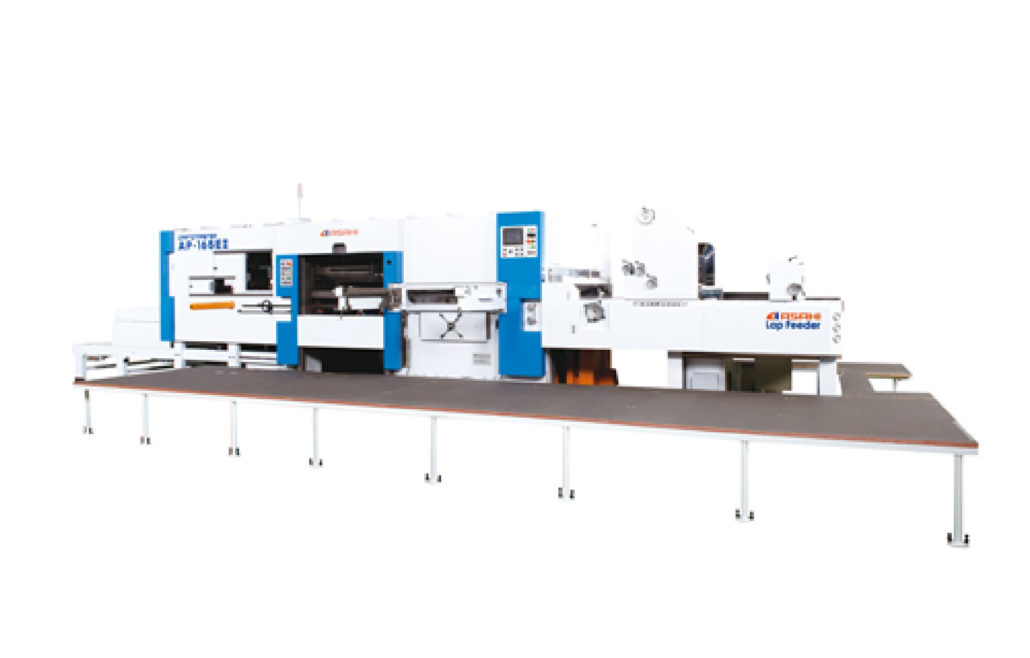 CartonMaster AP-165 E2 & E3
The 165 E2 and E3 are designed to continually produce a high volume of sheets at high speed. Both models are easy to set up in order to reduce set up times and improve the overall performance. Stable diecutting action with a high degree of accuracy.
The 165E2 is a basic model that runs at up to 5,000 I.P.H with manual operation
The 165E3 has added features to aid productivity and a higher running speed of up to 6,000 I.P.H
Both models are available with LAP Feeder or Top Feeder