EVERYTHING CORRUGATED UNDER SUN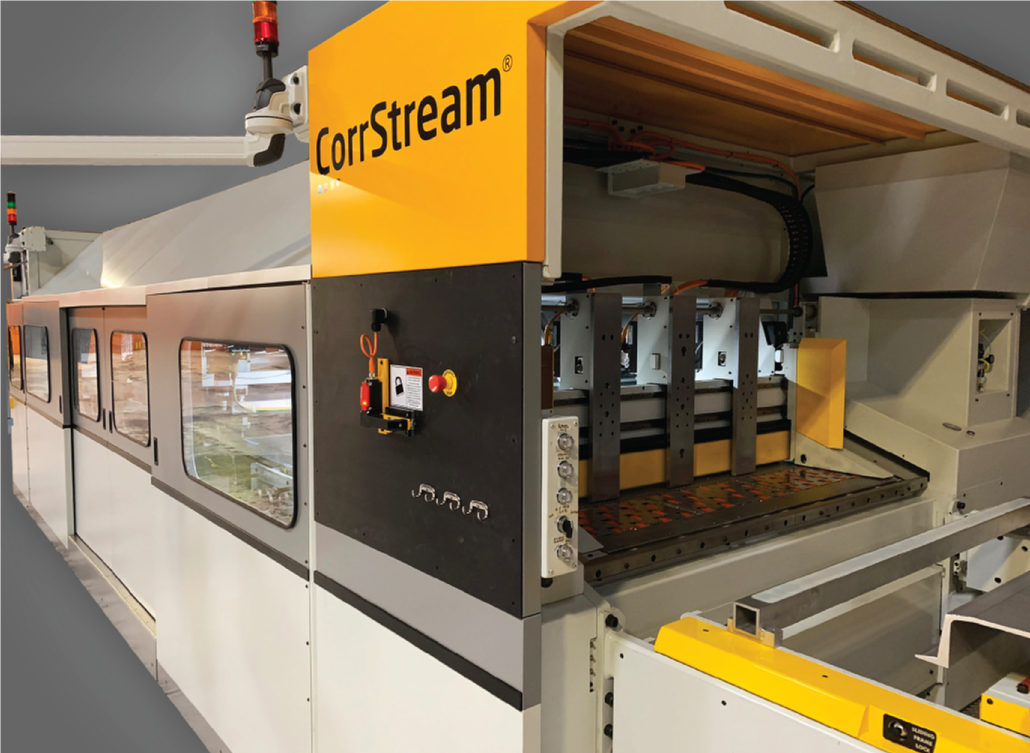 FEATURED CORRUGATED MACHINERY
CORRSTREAM®
THE REVOLUTIONARY DIGITAL PRINTER ON CORRUGATED
SUN knows corrugated and that's why our digital printer sets the standard in digital printing on Corrugated. Add value and reduce costs with SUN Automation's production line ready CorrStream® Digital Printer.
Single pass digital printing system dedicated to the corrugated industry Aqueous ink for low cost of operation and food safety compatibility 230 feet (70 meters) per minute, 4500 sheets per hour and 65 MSF per hour*
Designed, Manufactured and Serviced in USA by SUN Automation Group®
*based on 3×5 sheet size
ABOUT SUN AUTOMATION GROUP®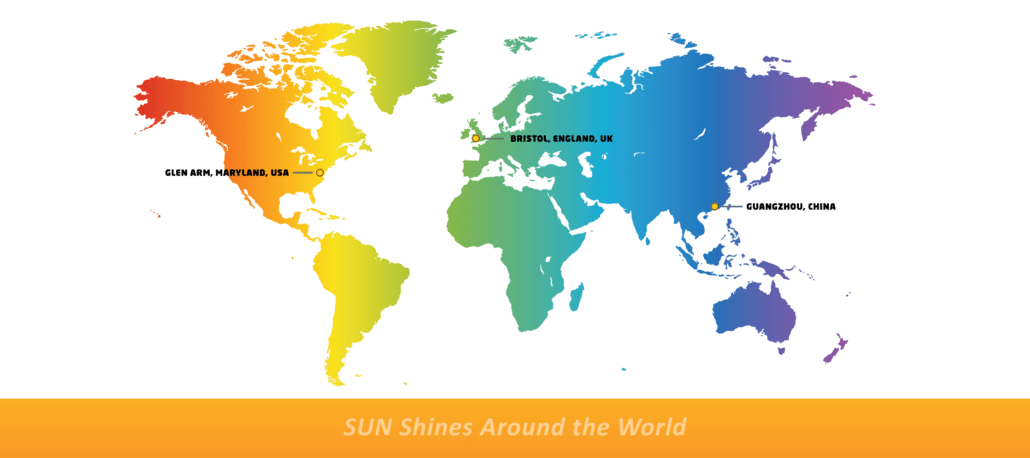 SUN Automation Group® is a global industry leader providing corrugated box plants with innovative corrugated machinery for feeding, printing and converting. The wide range of products are proven solutions for increasing production, efficiency, and profitability. With 24/7 on-site technical support, SUN Automation is known for its exceptional service and care. Headquartered outside of Baltimore, MD, SUN Automation has service centers around the globe.
To keep up to date on news and corrugated machinery innovations from SUN Automation, please visit our social media sites or visit our blog.
CORRUGATED MACHINERY PARTS & SERVICE
SUN HOSTS AMONG THE LARGEST INVENTORY OF CORRUGATED MACHINERY PARTS IN THE UNITED STATES!