EVERYTHING CORRUGATED UNDER SUN
FEATURED CORRUGATED MACHINERY
P-SERIES 66″
FLEXO FOLDER GLUERS, AVAILABLE AS ROTARY DIE CUTTERS & PRINTER SLOTTERS
Effective August 16, 2019, SUN is the exclusive representative in North America and Central America for all Latitude Machinery Corp.
The P-Series 66″ FFG, from Latitude Machinery Corp., is a reliable converting workhorse known for its quality and consistency. Available as Rotary Die Cutters & Printer-Slotters, the 66″ is sold and serviced by Sun Automation Group in North and Central America.
ABOUT SUN AUTOMATION GROUP®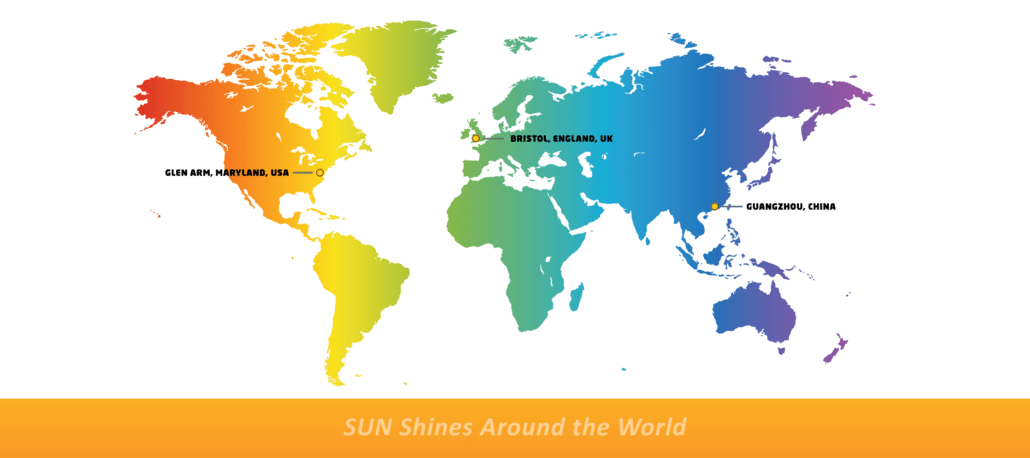 SUN Automation Group® is a global industry leader providing corrugated box plants with innovative corrugated machinery for feeding, printing and converting. The wide range of products are proven solutions for increasing production, efficiency, and profitability. With 24/7 on-site technical support, SUN Automation is known for its exceptional service and care. Headquartered outside of Baltimore, MD, SUN Automation has service centers around the globe.
To keep up to date on news and corrugated machinery innovations from SUN Automation, please visit our social media sites or visit our blog.
CORRUGATED MACHINERY PARTS & SERVICE
SUN HOSTS AMONG THE LARGEST INVENTORY OF CORRUGATED MACHINERY PARTS IN THE UNITED STATES!